Beginner Extra 3, known as AV Logo in Super Monkey Ball Deluxe, is a stage in Super Monkey Ball. It is also Advanced Extra 4 and Expert Extra 8.
Description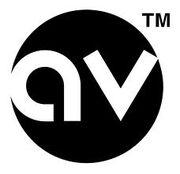 This stage is in the shape of the
Amusement Vision
 logo. The floor constantly tilts back and forth while it is being played. There is a
Banana Bunch
 in the center of the "A" and the goal in between the sides of the "V".
Tutorial
Move forward once the floor tilts towards you, then make your way to the back and turn. Since the floor is constantly wobbling, be very careful guiding the monkey to the goal.